INTERNATIONAL MERCH STORE
(PRICES IN U.S.D)
​
Unfortunately due to COVID we are unable to ship to South America
VINYL RECORD & CD COMBO!
Get your vinyl record and Limited Edition Japanese copy of the
C.D for just $34.99!!!
-

Pressed in Australia
- High Quality 180gm vinyl
-
Lyrics/ Coloured photo insert
*Postage not included.
THE BABES NEW WOMENS T-SHIRT
THE BABES NEW MALE T-SHIRT
THE BABES NEW 12 track ALBUM CD
Extremely rare black diamond write-side disc!
Handmade 70's-esque record sleeve.
​
THE BABES STICKER SET (PK 3)
DIE CUT (INDOOR/OUTDOOR USE) 9CMX 9CM
THE BABES VEST PATCH 9CM (IRON/SEW)
ON ORDER,
SHIPPED OUT END MARCH
ON ORDER,
SHIPPED OUT END MARCH
THE BABES NEW 4 track EP
1. IT AINT EASY
2. GOT NO SOUL
3. RIDE IT
4. ALWAYS RIDING
​
LIMITED EDITION BUNDLE PACK!
TSHIRT + NEW ALBUM ON CD!
THE BABES LARGE BACK PATCH 24CM
THE BABES debut Japanese tour Tshirt (double sided)
EXTREMELY LIMITED AMOUNT!
​MONI LASHES' EDITION
CYMBAL HEADS CHROME SKULLS
(TWO SKULLS INCLUDED)
PERFECT FOR REAL R'N'R DRUMMERS
$25 One pair
$45 TWO pairs
plus postage
BABES BLACK CREW NECK JUMPER
(FRONT, BACK & SLEEVE DESIGN)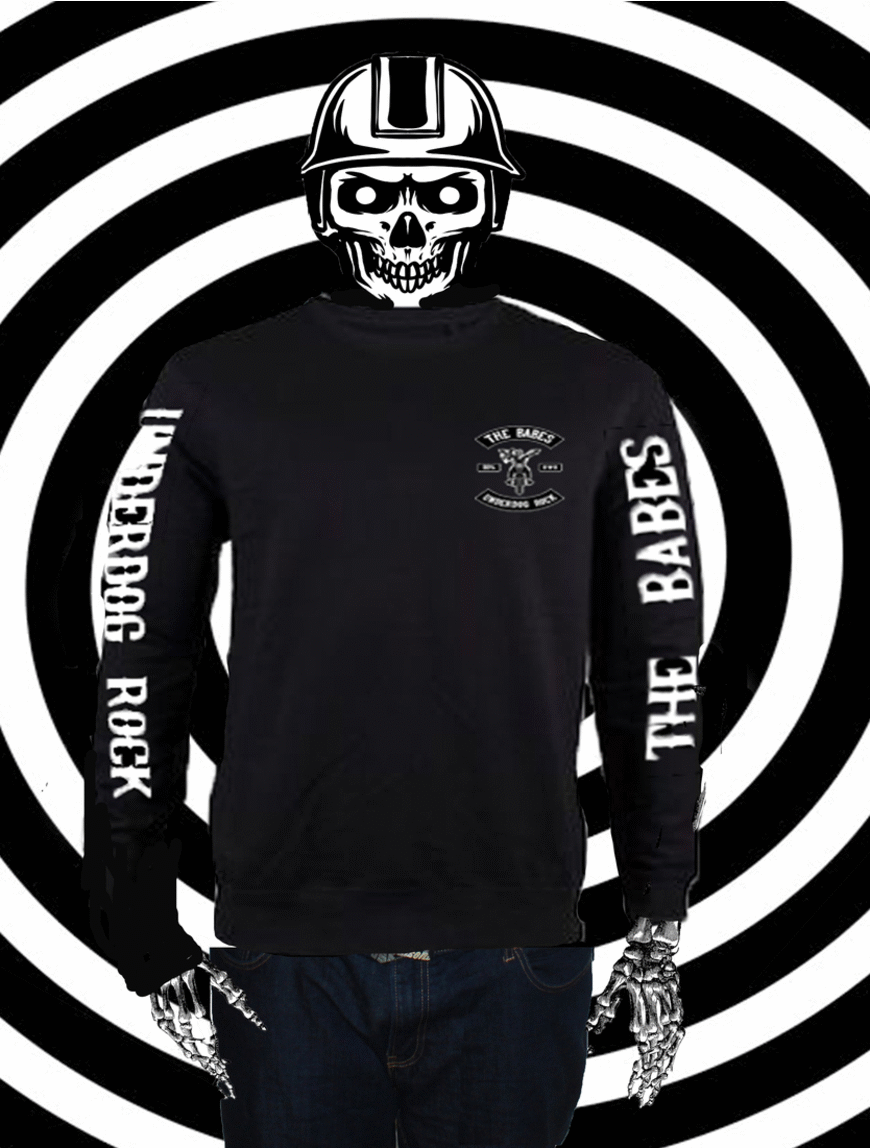 LIMITED EDITION BABES SNAPBACK HAT
LIMITED EDITION MALE BASEBALL SHIRT
EXCLUSIVE BABES GANG JACKET
LIMITED EDITION BRACELETS
LIMITED EDITION CHICKS BASEBALL SHIRT
MONI LASHES USED DRUM HEADS
SMALL TOM 10"

, MEDIUM TOM 12",
FLOOR TOM 14"

,SNARE DRUM 14"
Option for all heads to be signed, or unsigned.
Please indicate preference at time of purchase.