VINYL RECORD & CD COMBO!
Get your vinyl record PLUS Limited Edition Japanese copy of the C.D
for just $34.99!!!
Pressed in Australia
- High Quality 180gm vinyl
-
Lyrics/ Coloured photo insert
* While stocks last. Postage not included.
THE BABES NEW MALE T-SHIRT
THE BABES NEW 12 track ALBUM CD
Extremely rare black diamond write-side disc!
Handmade 70's-esque record sleeve.
​
LIMITED EDITION BUNDLE PACK!
TSHIRT + NEW ALBUM ON CD!
Includes secret download track
"Dive Bars Muscle Cars"
5 vehicles possible (lucky dip)
​
THE BABES NEW WOMENS T-SHIRT
THE BABES VEST PATCH 9CM (IRON/SEW)
THE BABES STICKER SET (PK 3)
DIE CUT (INDOOR/OUTDOOR USE) 9CMX 9CM
THE BABES LARGE BACK PATCH 24CM
Comes with Official Certificate for initiation into The Babes' Rock N Roll Gang!
THE BABES NEW 4 track EP
1. IT AINT EASY
2. GOT NO SOUL
3. RIDE IT
4. ALWAYS RIDING
​
THE BABES debut Japanese tour Tshirt (double sided)
EXTREMELY LIMITED AMOUNT!
​MONI LASHES' EDITION
CYMBAL HEADS CHROME SKULLS
(TWO SKULLS INCLUDED)
PERFECT FOR REAL R'N'R DRUMMERS
$35 One pair
$59 TWO pairs
plus postage
BABES BLACK CREW NECK JUMPER
(FRONT, BACK & SLEEVE DESIGN)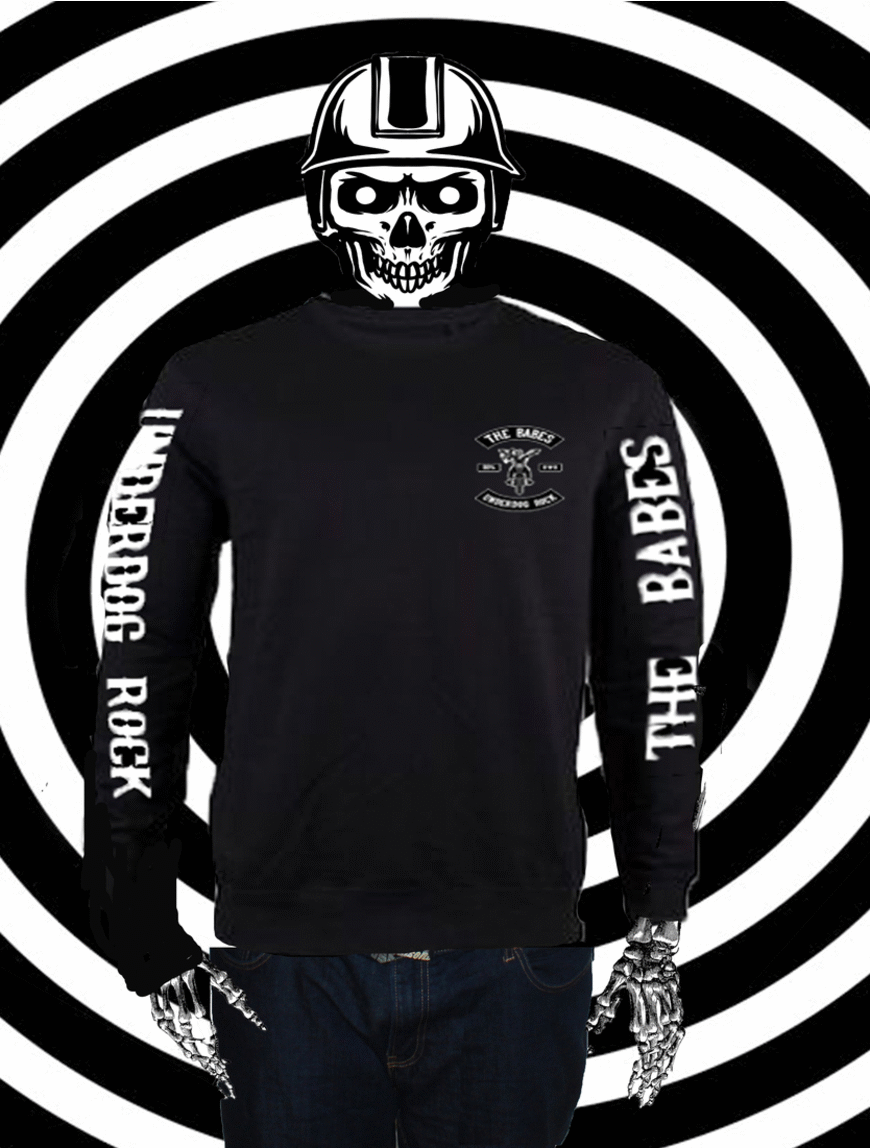 LIMITED EDITION BABES SNAPBACK HAT
LIMITED EDITION MALE BASEBALL SHIRT
EXCLUSIVE BABES GANG JACKET
LIMITED EDITION BRACELETS
LIMITED EDITION CHICKS BASEBALL SHIRT